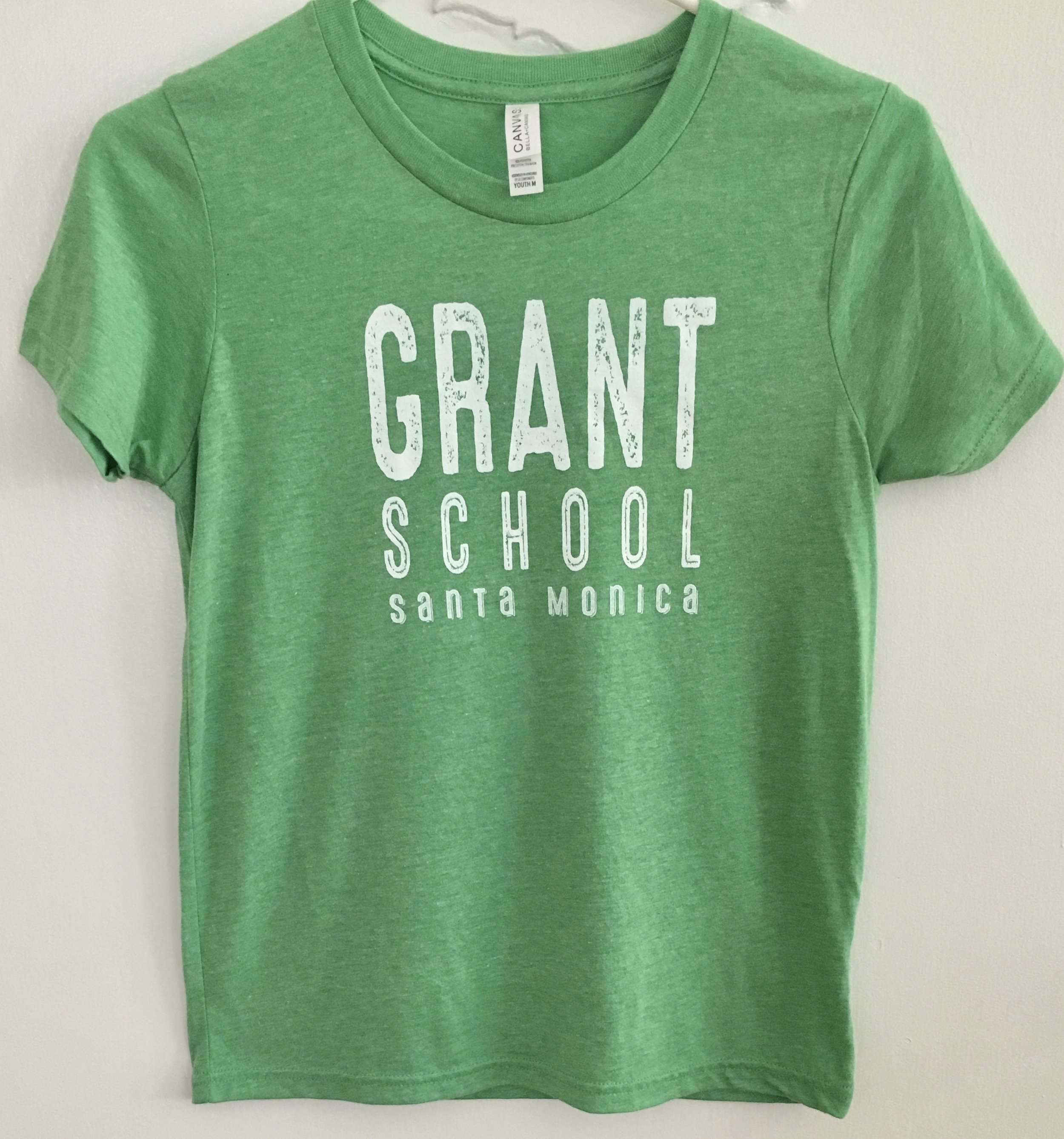 Youth Grant School Tee
By: Bella+Canvas
Colors: green triblend & grey triblend/ mint green cotton
Sizes: Xsmall (4/5), Small (6/8), Medium (10/12), Large (14/16)
Additional Details: 50/25/25 polyester/combed and ringspun cotton/rayon. *NOTE: mint green is a different shirt from the other grey & green and is made of 100% cotton.
Comments: sizes run small, ultra soft comfort triblend
*ALL SALES FINAL

sale
There are 3 purchase pick-up options. Please make sure to specify and provide us with all the necessary info. Contact us at geckowearshop@grantpta.org with any questions.
Show your school spirit and sport your gear every Friday for Grant Spirit Shirt Fridays! Thank you for supporting Grant Elementary PTA!
Come visit us at our pop-up sales too! UPCOMING 2019/2020 GECKO WEAR SALE DATES TO BE ANNOUNCED SOON!